We will be closed Wednesday, November 25th through Sunday, November 29th for the Thanksgiving Holiday and will reopen on Monday morning, November 30th. If you have an emergency, please contact the Animal Emergency Clinic, 2005 Mall Street, Collinsville, IL (618) 346-1843 or Associated Veterinary Specialists, 12462 Natural Bridge Road, Bridgeton, MO 63044, phone: (314) 739-3330.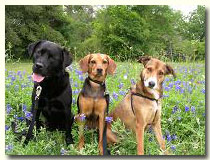 We are conveniently located in the Green Mount Crossing shopping complex in Shiloh, Illinois.
Led by Dr. David Mears,
our team
excels in the science of veterinary medicine and is committed to your pet's overall health and quality of life.
We are a full-service animal hospital whose mission is to provide the highest standard of veterinary care for pets; friendly, informative and supportive services for clients, and a superior working environment for our employees. At our Clinic we are dedicated to enriching and enhancing the human-animal bond.
Our Clinic offers the Shiloh, O'Fallon, Scott Air Force Base and surrounding areas daytime emergency veterinary services, as well as medical, surgical, and dental veterinary care. With an in-house pharmacy and referral access to specialists, our facility provides all of your pet's health and medical care needs under one roof.

We are open for appointments and emergencies during normal business hours and on Saturdays.
Your Pets . . . Our Family!